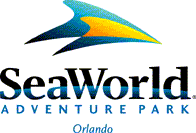 Whether you're a card-carrying coaster enthusiast or the purse-holder who's happy to have both feet firmly on the ground, here in the heart of the sunshine state you'll find some of Orlando's top roller coasters, each inspired by the sea – from its force and power to its playful side to its most timeless legends.
Thrill seekers, seek no more. SeaWorld is home to some of the tallest, fastest roller coasters in Orlando, including three that consistently rank on the Top 10 lists of coaster enthusiasts: our newest hypercoaster, Mako®. The floorless favorite, Kraken®. And the face-down flying coaster in a class all its own, Manta® – one of the top ranked roller coasters in Orlando.
Animal Experiences: Explore the habitat of Antarctica, watch a playful group of bottlenose dolphins and so much more. Connect with the sea with a new level of energy, excitement and vibrancy as the park educates and inspires guest.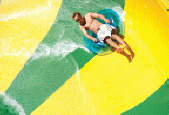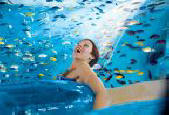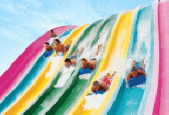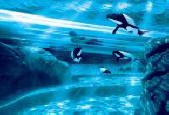 1 Day Aquatica, a whimsical, one-of-a-kind waterpark unlike any you've ever experienced. Float through an undersea world of exotic fish, thunder through rolling rapids, relax on their white sand beaches, or take a tube slide through an underwater world where black-and-white Commerson's Dolphins play and race alongside you. Whether your idea of water play is serene or extreme, you'll find it on the state-of-the-art rides and slides at Aquatica. Find one here that's just your speed.